Clasax – Promoting, performing, participating, enjoying and developing all aspects of single reed music.
The Clarinet and Saxophone Society of Victoria was formed in 1978 with the aim of promoting all aspects of single reed music, with a strong focus on participation. This covers performing, listening to and developing skills in clarinet and saxophone music at all levels – from beginners (adults as well as children) to professional players, and from students to teachers.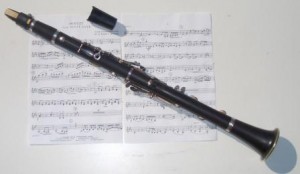 Sheet Music Library
CLASAX has a library of sheet music for clarinet and saxophone duets, trios, quartets and for larger groups.
The listing (primarily of clarinet music at present) is now available on line and the music may be borrowed by CLASAX members. Download the library listing.
A refundable deposit of $20, plus $5 postage is required.
Contact the Secretary, Jenny Thompson for arrangements Tel. 9822 2973
Please note that the borrower is not to photocopy the music whilst it is in their possession.
Both they and CLASAX might be liable for breach of copyright.
The Clasax Magazine
This is published 3 times a year and provides reviews of CDs and concerts, tips on playing and practising, articles from international journals, announcements of forthcoming events and general news items which are of interest to members. The magazine is mailed to CLASAX members and it is hoped to have back issues available to members online shortly.
Clasax Concerts

There are many performance opportunities provided at the Society's mid-year and end-of-year concerts. These feature the CLASAX clarinet and saxophone ensembles and duets, trios, quartets and other smaller ensembles made up of CLASAX members. Soloists and groups from schools and universities and CLASAX Performance Competition winners are also invited to perform. Members' small ensembles concerts are held in August each year.
Performance Competitions
The Society runs an annual competition, generally in the middle of the year. There are categories for soloists and for ensembles, for clarinetists and saxophonists and for different standards, i.e. for junior, intermediate and more advanced players. Whilst it is a competition and modest cash prizes are awarded, the emphasis is on enjoying and improving performance. Participants receive helpful feedback from the adjudicators, who are senior professionals and teachers such as; Ian Morgan, Ian Godfrey, Jason Xanthoudakis, Chris McGillen, Kate Stockwyn, Richard Mason and Barry Cockcroft. This activity has flourished since 2000 to provide a programme of a number of divisions covering 2 days.
VCE Workshops
Each year, the Society organises two functions to help VCE students preparing for their performance. Early in the year is the VCE Repertoire Night, at which professional players perform clarinet and saxophone pieces on the VCE syllabus, thereby helping student select their pieces. The second event is the VCE Masterclass, in which students perform their pieces for critical review by professional teachers and performers.
Ensemble Playing
There are two ensembles, one for saxophones, the other for clarinets. The ensembles meet monthly for rehearsals, preparing pieces for performance at the Society's mid-year and end-of-year concerts. The ensembles' members cover a broad range of standards, generally from AMEB Grade 5 and above; new players are always welcome, just come along to:
Mt. Waverley Uniting Church Hall
Cnr High Street Road and Stewart Street
Mount Waverley
(Melways Ref: Page 61, G 12)
If you are coming for the first time, please contact the conductor of the group beforehand.
Our tutors, JoAnn Griffiths and Russell Oxley.
The Clasax Mixed Woodwind Ensemble is open to beginners of saxophone and clarinet. It meets approximately every three weeks. Rehearsals are held at 723 North Road, Carnegie. See the events page for the next rehearsal.